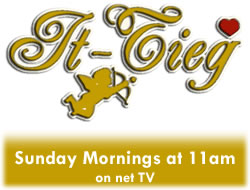 Into it's fourth year on NET Television this programme is presented by the well known musician, entertainer and presenter Frank Bonnici whose name has become synopsis with weddings. The programme brings up a diverse show that is entertaining and informative dealing with every aspect of getting to that all important day.
This year It-Tieg focuses on particular aspects of wedding planning through the eyes of a couple. We follow the couple through all the process of wedding planning bringing you advice from the best suppliers loc ally. Trends, etiquette, fashion and loads of tips for your custom made wedding.
Following last year's successful debut of the section 'Id-dar tal-koppja', this year the team at It-Tieg shows you how to make your own beautiful Roof Garden. Step by step you will be taken through the process to create your own piece on eden on your roof or terrace!
This is a programme for the young and the old offering you insights of the trendiest weddings and also nostalgic flash backs to celebrity weddings. It-Tieg gives you sixty minutes of love, romance, celebrations, information and most of all good fun. A good feel show to launch your weekend.
It-Tieg 'Broken Hearts'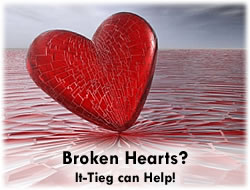 This season It-Tieg launches the first 'Broken Hearts' service ever on Maltese TV. Are you getting close to the big day and then something, anything, happens to cause the worst to happen and the day is cancelled? We know that this is time of stress and these days couples are under increasing pressure for many reasons. It-Tieg is here to listen to you and if we can, to help you get back together. If this is your story or you would like to nominate someone close to you, go ahead and write to us in the contact form below. We will consider each case carefully and contact you about what we can do to help you. So call us on 99449500 or send us an e-mail from the form below.
Whether you're Getting Married or are Already married, we want YOU on It-Tieg!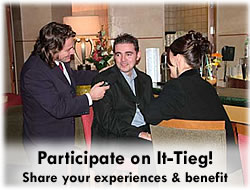 As in previous years It-Tieg is always looking for couples to participate in the programme. If you are getting married, we are looking for couples to participate in discussions, camping weekends and many other activities organised for the bride and groom to be. We have many vouchers and gifts for couples who participate in the programme. If you are already married, we also welcome you to participate on It-Tieg! On a popular slot in the programme Frank meets couples who invite him in their homes to share their memories and recollections of their wedding days. If you feel you would like to share your experience with our audience, contact us to include you.