Guest Post by Sheppard Broom

Attending a wedding is always a lot of fun. There is the joy of the ceremony, symbolizing the joining of two lives as one followed by the reception. When attending a wedding you are responsible for finding an appropriate outfit to suit the type of wedding and there is the picking out of the wedding gifts.

It is fairly common for wedding guest to simply gift the happy couple with cash intended to help them start out on their new lives together. However, this is a little impersonal and sometimes couples feel shy about asking for money from their friends and family which is why some people prefer to pick out a physical gift. This has resulted in a growing amount of interest in creating gift registries to let guest know what the couple would like to receive as a gift which can make choosing a wedding gift relatively simple. It's just a case of finding out where the bridge and groom and have registered and picking something up that they have already stated that they would like.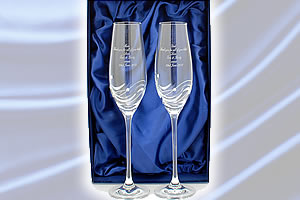 Other people find the entire notion of purchasing a wedding gift for the bride and groom a chore especially if they re used to slipping some cash into an envelope. However, when it comes to wedding gifts, the happy couple are going to appreciate everything given to them, whether it was something they registered for, or it is something a little more random that you have chosen because it suits them.


Making Your Gift Stand Out

If you are attending a wedding, why not make your gift something that is unique and stands out. Something that will let the bride and groom know that you put a great deal of thought and effort into the purchase. If you want to do something unique and different how about opting to get a personalize gift for the couple? Today you can choose from countless gifts to give. Why opt for the traditional blender, toaster, or flatware set when you can give a gift that says so much more.

Personalized Gift Options

The great thing about personalize gifts is that you can choose to get something that is specifically for the bride, the group, or the couple. Here are just a few ideas on what you can give.

Something For the Couple

- Engraved or personalized picture frames that come in a variety of materials. This
is an excellent gift as there will be countless photos taken by those attending as well as the professional photographer. Give them the gift that lets them display those photos at home or the office.
- Personalized wine glasses or champagne flutes are excellent for those couples that share a love of a good glass of wine or champagne. Add to the gift by accompanying it with a bottle of their favourite wine or champagne!
- Personalized mugs for the bride and groom who love coffee are a practical and fun gift option that doesn't cost much, making them a perfect addition for those who are giving the couple cash, but also want a physical gift to go alongside it.

Individual Gifts for the Bride and Groom

- For the bride, how about a personalized jewellery box with her married name engraved on it? It is always exciting to see your new surname for the first time!
- An engraved heart bracelet for the bride is a delicate and beautiful option for the bride. If she prefers necklaces, perhaps a personalized silver necklace would be the ideal option.
- For the groom, a personalized watch box is a unique gift.
- If the groom is a wine lover, select a personalized wine box, just for him perhaps
accompanied by an engraved set of wine glasses or a monogrammed corkscrew.

The list of possible items that you can have personalized and give as a gift for the bride and groom are endless. From the standards mentioned above, to clocks, blankets, and so much more the possibilities are endless. The best option is to think of the individual likes of the bride and groom if you want to purchase separate gifts. If you prefer to give one gift to the couple, there are numerous gifts to give that both will enjoy displaying in their home.


---
This is a guest post by Sheppard Broom. He takes pride in having the ability to choose the perfect gift for any occasion. Sheppard is particularly passionate about wedding gifts and loves keeping it personal wherever possible.