by Anne Cuschieri

You are to be married… there is so much to do, to plan and to buy. There is very little time to think of other things, but …you cannot leave out the honeymoon! After the hard work, a holiday is what you need and the perfect recipe to start your marriage. Whether it is to be a cheap holiday, or an expensive one, it too needs planning and preparation. Should one give too much importance to it? I say YES…because it is one holiday where you leave an old lifestyle behind to start a new one. This new beginning … this fresh start… will begin with fun, relaxation, and most important of all…quality time together! In this article, I will talk about two very different locations: Disneyworld in Orlando and Australia.

ORLANDO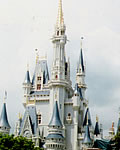 To get to Orlando, you may fly to Frankfurt, Amsterdam or London, or any other place you may choose, to step onto the jumbo jet which will take you to the USA! The long flight, approximately, ten hours, may be tedious, but it is well worth every minute.

Orlando is a small airport and it opens the door to a huge fun place. The list is endless. A three day pass to Magic Kingdom will enable you to explore it all, and enjoy the thrill rides and rollercoasters. For the faint hearted, there are the slow moving rides and parades to see. You may even stay in the Resort Hotels and enjoy the luxuries these places bring you. You just cannot imagine thehappiness Magic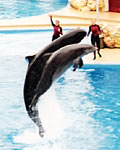 Kingdom brings, the joy and the laughter. You become a child once more and the feeling is so contagious that you will never want to leave! And once you have seen Disney, you must go to MGM Studios, Universal Studios, Epcot centre, Animal Kingdom, Pleasure Island, Bush Gardens, Sea World, The Water Parks like Wet n' Wild and Blizzard Beach. Then there is the fascinating Kennedy Space Centre where, if you are really lucky, you can actually witness a space rocket taking off…an exhilarating experience like no other! So much to do, so much fun, the adrenalin alone will exhaust you, thrill you to all limits, and make you feel you're on top of the world! Can you resist??




AUSTRALIA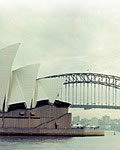 Can you spend at least three weeks away? If you can, and you have 'spare change' go for it! It is a continent, so you will only be able to see 'part' of it and getting there takes around 24 hours, but your patience will be rewarded. Downunder is a different world completely and you can never see it all! Starting with Sydney could be a good idea, as it is such a beautiful city. You must pay a visit to the Opera House and enjoy a performance like no other and maybe climb the Sydney bridge! Only 1 hour train ride away are the famous Blue Mountains. These are known for the blue tinge created by the eucalyptus trees against the rays of the sun. There is some fantastic scenery here and only a jeep ride away from the Bush. You will discover a totally different way of living, and also learn about the aborigines and their amazing culture. You will see many wild animals living in their own habitat, such as the kangaroos (of course), koalas, beautiful birds, snakes, spiders and so many more.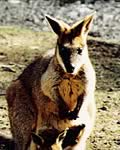 You can backpack and try and see as much as you can, or you can travel the conventional way by flying, train, bus, or car. You could visit the Gold Coast, the name in itself reflecting the utter beauty of the area and you can swim with the sharks (if you dare!), go deep sea fishing, explore the Rain Forest and experience all that the Barrier Reef has to offer. There are many islands around Australia, and one in particular, on the southern tip of Adelaide, is Kangaroo Island. It is so beautiful and thoroughly unspoilt by man. You can stay in a cabin on one of the many beaches on this island and wake up to find you're the only one there and one with nature!!! You can get into your car and drive through the dusty roads looking for wildlife and creep up quietly to watch…you can walk along the beach amongst the hundreds of seals or take a night tour to watch the penguins. You can look out for the whales if it's the right time of year. You can feed the kangaroos and hold the koalas in the petting zoos. Food is cheap, like everything else in Australia, and just going into a supermarket and seeing the fruit and vegetable varieties is an experience in itself.
Downunder is one place to be and will certainly turn you that way around!
If you do venture to one of these places, you will definitely make a promise to go back. Believe me, you will keep that promise even if it means waiting many, many years. The world has so much to offer and we are only a spot on the map. The honeymoon is the best time to take advantage of a great holiday. A honeymoon is supposed to be a holiday to remember and so it will be if only…..