Original article by Bride&Co

The wedding colour scheme needs to be decided early on as this will dictate many aspects ranging from the choice of flowers in your bouquet to the ambient décor; from the colour of the bridesmaid dresses to that of your own gown - essentially the entire theme of your wedding. In all cases, the chosen colours should reflect the bride and groom's personality and style.

- Consider your chosen venue and any colours already present there.
- Keep it simple - stick to three or four colours, or different shades of the same colour, or one bold colour that contrasts with a pale colour such as white or ivory.
- Do not forget the season you are getting married in - strong colours suit the colder months.
- Include the colours in your flowers, stationery, souvenirs and venue décor – coloured light is a great option and fun to consider. The colour can also be the hue of your bridesmaid dresses hue but do not forget that their skin colour will dictate what suits them best.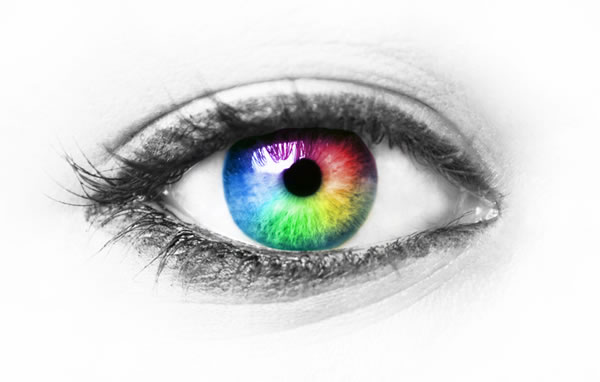 What does the colour mean?

Red is fire. It symbolises passion, drama and love. Red is one of the most popular colours in weddings after white! It is the colour of the determined. The bolder the shade of red, the more glamorous it will look.

Orange is also a colour of the bold. It looks amazing paired with brown and green, and is a combo favourite for autumn and winter wedding themes.

Green is the colour of the loyal ones. It symbolises nature and life itself, and is popular amongst eco-friendly weddings. Why not give small plants as souvenirs in an eco-friendly ceramic pot?
Blue is calm. With so many shades of this colour to choose from, you will surely find your hue. Blue goes very well with beach themed weddings.

Yellow is one of the most neutral colours and is typically associated with a sunny personality. It symbolises happiness and warmth and goes well with practically every colour in the palette. Yellow works especially well for summer weddings.

White or ivory symbolise classical weddings. They stand for purity and serenity, and are usually chosen by the organised and the consistent types who favour them as theme colour.

Purple is another colour that offers many shades. Choices range from an elegant and charming lavender to a deep dark provocative purple, that can easily be incorporated with flowers.

Pink is a very simple and sweet colour for a girlish wedding. It is delicate and can work very well with other coral colours. Pink is the colour of the compassionate and the sensitive heart. You can also opt for a darker shade of pink – Fuchsia - for that big bright pop of colour that gives you a burst of colour when paired with a pale gown. Use fuchsia in your bouquet or flower girls sache for a dramatic effect when walking down the aisle.

Brown is the colour of the true-hearted and dependable. It also offers a large variety of shades to choose from, each offering extreme effects, from an impressive beige, to a demure deep chocolate brown. Brown looks great when paired with orange and green.