Bridal Wear
DESIREE
(Personalised Shoes and Bags)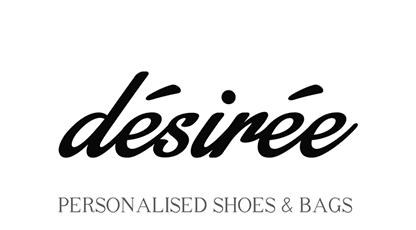 DESIREE is a local designer brand which specialises in personalising shoes and/or bags for your special day.

Each design is hand-painted with a lot of love, and attention to detail, and is made exclusively for you.

Dates, names, your wedding theme, or anything that has meaning and value to you may be incorporated into a stunning pair of shoes and/or clutch bag for the bride, the bridesmaids, flower girls, mother-of-the bride, or even fun stylish details for the groomsmen and groom. The designer creates a beautiful artwork out of the plain shoes you provide her with to complement your dress, style and tastes.





She can also create original designs for your pre-wedding photo shoot to match your theme resulting in creative, stylish photos.

All this will be discussed in a free consultation session where you bring the shoes and/or bag you would like her to work on and discuss ideas, colours, etc.

As an experienced interior designer, DESIREE understands 100% how important it is to create a design which reflects you, your story, your style, and create a memory that you can keep wearing of this special day.

The designer herself looks forward to meeting you and discussing this exciting process with you!


Contact Details
DESIREE, 28,
St Mary Street,
Sliema

Instagram: designerdesiree

Let others know about this page! Share it: