Music
The Drop Out Band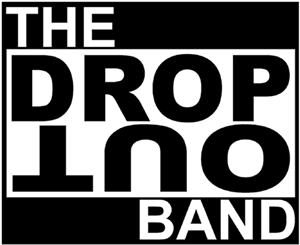 The Drop Out band came into the limelight in the year 2007 by Joseph Chircop. Since then, the band has been busy being invited to play in various important venues in the Maltese islands.



Joseph is a fully dedicated to the trumpet and has a degree in Music (Trumpet Performance) at the University of Malta and also at the Royal Northern College of Music, Manchester (UK).

Other band members include the well established singer Ritienne who has an amazing repertoire and vocal range. She gave performances on various television shows. She is the main singer of the Drop Out Band. Ritienne began singing classes at the age of 17 with Beatrice Brockdorff. Her singing career began at a young age, where she joined an animation team and then began a weekly show at the Dolmen Hotel. From then she began concentrating more on her singing career, where she joined Aceline Entertainment Ltd and began performing at various hotels on the island. Her first television appearance was on Tista Tkun Int, where she was a regular guest singer on the show. In 2006 she then went abroad to sing in Barcelona and also spent New Years in Hong Kong for their special 'New Year's' celebratins where she was the only live singer out of 38 countries.



After her return she became the resident singer on the television programme 'Showtime'. Over the years she has also visited Liverpool, Venice and London for various performances. Ritienne also began singing at weddings and other conferences. She worked with the National Orchestra and in 2007 took part in a theatrical show called 'This Thing Called Love' which was held at the Manuel Theatre. More television appearances lead her on Kollox Sibt Sorpriza and 108 Live.Ritienne 's voice is very versitile ,she specialises in semi-classical, but her vast experience in conferences helped her to be able to perform with great confidence every type of music from pop, to country and western,arias and also cabaret, musicals and more … Ritienne continued her voice training under tenor Brian Cefai.



Neville Gatt plays the keyboards. Neville is an experienced musician in various styles of music including jazz and pop. He is also involved in various musicals, pantomines and pop concerts. Neville has acquired vast experience and he continously strives to achieve further satisfaction though music. The band''s value is greatly enhanced by the combined experience of the other musicians – Charles Mizzi on bass, Joe Piscopo on guitar, Chris Camilleri on drums, Gordon Cassar on tenor sax, Dennis Camilleri and Emanuel Fenech on trombone. Violinist Mario Ciantar and Singer Manuel Xuereb are regular guests.



Joseph Chircop explains how being ten, thirty or sixty years of age, the audience will enjoy our music with our interpretation and energy. All the band members are dedicated musicians/artists and all of them deliver a certain positive energy while they play. This energy is always targeted to our audience who really enjoy our vast repertoire which ranges from swing, bassanova, Latin, ballads, musicals and pop songs. The main objective of the band is that the choice of the music will reach everyone.



It is our pleasure to also announce the addition of violinist Mr Mario Ciantar to our repertoire. Mr Ciantar can be booked with The Drop Out Band at your convenience. Above is a video of the artist in action and below are 2 samples of his incredible talent.



Let others know about this page! Share it: