Bridemalta Visitors Discount:
Mention this advert on Bridemalta and get a 10% discount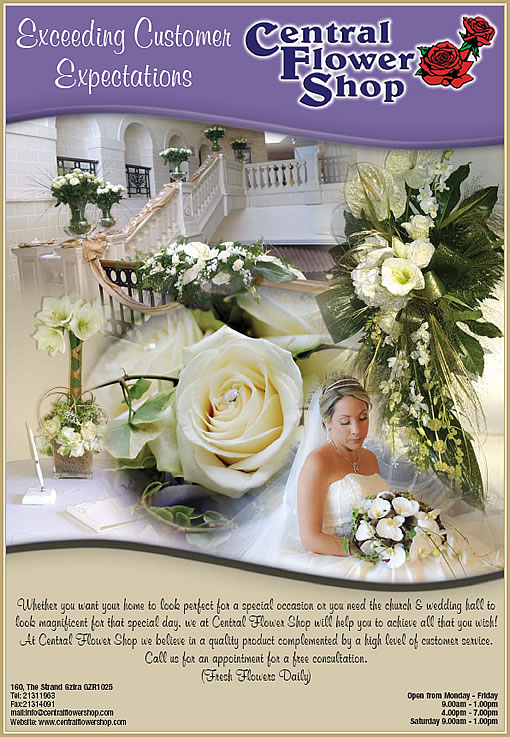 Whether you want your home to look perfect for a special occasion or you need the church and wedding hall to look magnificent for that special day, we at Central Florist will help you to achieve all that you wish!
Central Florist offers a full service catering for the flower needs (real and artificial) of any function.
Central Florist also has a selection of stunningly different souvenirs from which to choose, plus their wreath, bouquet and other floral tribute that are custom-made to order.