Wedding List
Fino LifeStyle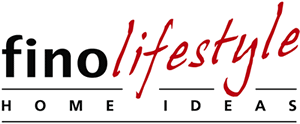 Bridemalta Special Offer:
We regularly run offers!
Kindly contact us for further information.

Fino Lifestyle offers a wide range of engagement and wedding lists from world renowned brands such as Haviland, Italesse, Broggi and Ligne Roset. The quality of craftsmanship and attention to detail of these brands is impeccable.


Apart from these ranges, one may also find other necessary furnishings such as curtain fabric by Romo, bed and bath linen by Bassetti, decorative accessories by Ligne Roset and IVV, apart from other accessories like carpets, rugs, candles, wine accessories and more.


Fino Lifestyle, part of the Fino family, also offers the possibility of having any piece of furniture available (o on order) as part of (or entirely as) the wedding or engagement list. This is by far the most advantageous of factors for couples to keep in mind before choosing their wedding or engagement list outlet. This means that a cutlery set by Broggi and a dinner set by Haviland can be mixed with a settee from Doimo or Chateau d'Ax in one incredible wedding list.






Contact Details
Exclusive Tours
C/O Rangers Ltd., Tax Xwiki
Tal Ballal Road
Gharghur

Let others know about this page! Share it: