Weddings are our Passion
If you are searching a place for a romantic getaway, life time vacation, or for a unique wedding, the answer is of course the picturesque islands of Malta & Gozo in the Mediterranean.
Every year weddings in Malta & its sister smaller island Gozo, are becoming more & more popular for people in love.
If you have always dreamed of an exclusive, tailor-made wedding and you are thinking about a unique destination wedding in Malta or Gozo… then Weddings by Govi can make your dreams come true.
We have gained experience over so many years in planning and organizing unforgettable celebrations for couples from all over the world.
We conceive, organize and coordinate weddings and support our clients in choosing: venues, catering, floral decoration, music, photos, transport - working with the best suppliers in on the Islands.
We will work with you to plan a customized celebration that will reflect your particular tastes and wishes, a celebration that you will cherish in your heart for the rest of your lives, a one of a kind party that your guests will always remember. By carefully listening to and understanding your specific desires, we will create a party which truly reflects who you are.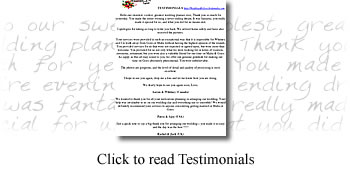 Weddings by Govi
plans weddings throughout the Maltese Islands giving you personal attention, support, commitment and passion ensuring that your wedding reflects your true personality, leaving you with the opportunity to embrace and fully enjoy every moment.
Our experience in co-ordinating events allows us to deliver a service you can rely on, as it will be tailored to fit around your own particular needs.
Thanks to our attention to detail, creativity and professionalism, we will make sure that everything runs smoothly.
Please feel free to contact us for more information. We are here to help you!