Faith & Religion
Information: The Church of Ibrag was built in 1966 and by an Episcopal decree dated 6 November 1989, a pastoral zone was established in an area which previously formed part of the parishes of BíKara, St Julians and Gharghur. On the 4th April 1999, this zone became a Parish and comprises these areas: St Andrews, Swieqi, Ibrag, Upper Gardens, High Ridge, Victoria Gardens and Madliena.
Name: Church of the Immaculate Mother of the Church
Priest: Priest in Charge: Fr. Tony Aguis
Office Address: Telephone: 2137 0196.
Fax: 2137 4459.
Address: Knisja ta' l-Ibrag, Triq l-Ibrag, St. Andrews's STJ 03.
Web-site www.ibragparish.org.mt.
E-mail ibragchurch@shadow.net.mt
Office Hours: N/A
Masses: Masses: Sundays and Feast Days: 7.15am, 8.30am, 9.45am, 11.00am, 12.15pm (in English), 6.30pm. Public holidays: 7.00am, 8.00am, 6.30pm. Saturday Evenings: 5.15pm, 6.30 pm. Weekdays: 7.00am, 8.00am, 6.30pm. Saturday Mornings: 9.00am.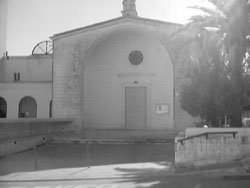 Other information on churches under this parish: Church of St.Mary Magdalen: Priest in charge: Dun Tony Agius. Since 1490 there existed on Madliena Hill, a church dedicated to St. Mary Magdalen. The church was closed by Bishop Balaguer in 1659, but was opened later and rebuilt in 1880.

Let others know about this page! Share it: