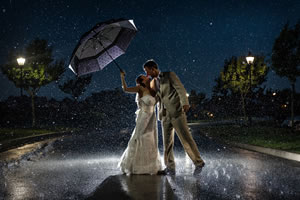 7 reasons to Love Rain on your Wedding Day
by BrideMalta.com (adapted from the Brides site)
Tents, umbrellas and many fingers crossed, hoping for good weather on the big day. But is it all really doom and gloom? Here are 7 positive aspects to having rain on your wedding day, and we really think you'll see the silver lining as you think about it...1. You will love your photos. Cute umbrellas, artistic photos, picture the rest... wow!2. The...